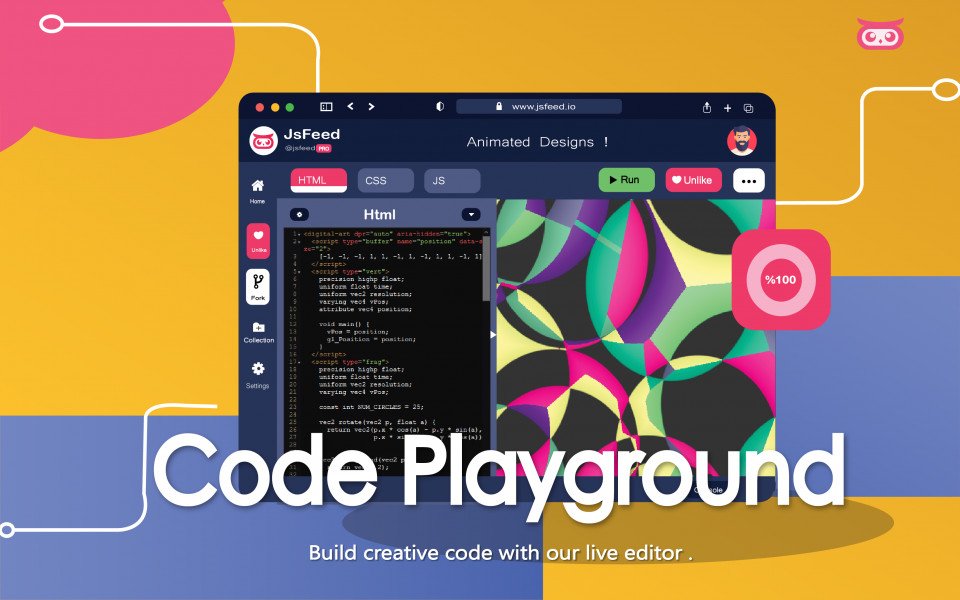 Know About Jsfeed Playground Editor !
As you read the previous article, then you definitely know about Jsfeed and how beneficial for developers. If you are not read the previous article, then click here to read the article.
As the years are passing we are able to see the rapid changes in the coding world. New Languages, Frameworks, and Preprocessors are launching, and we know that learning all these languages is going to be hard and time-consuming for you. You are worried! How can I learn that language and where can it be used?  To learn and explore coding languages we have created an easy-to-use online web application JsFeed.

Playground code editor:

Jsfeed is a web application where you can write, test, preview, or compile your code on one panel within a second. We have a standard editor with HTML, CSS, and javascript, where you can build your frontend code in the in-browser single-page code editor.
Using this code editor you can make your coding simple and easy. We have provided multiple preprocessors, where you can see languages like Haml, Pug, Scss, Stylus and many more. Using this preprocessor, you can compile your preprocessor code in standard Html, Css and Javascript languages.
It will benefit you, your colleague and your friend to collaborate within the same code.

To know how to use Code editor please read our documentation.
JsFeed Is An Creative Community for Coder & Designer to showcase your skill to the world.